Jen Lawrie-Smith, Marriage Celebrant
Bellarine Peninsula, Geelong, Melbourne, Macedon Ranges, Daylesford
After you've said "Yes!" how do you promise it's forever?
As your marriage celebrant I'll help you have a ceremony you'll happily remember for the rest of your life!
You're important – and this is probably your most important moment, so far…
Want a stress-free, relaxed ceremony?
My couples say I made everything easy
Planning a wedding from interstate or overseas?
It's easy to work with me via email or skype
Want someone you can trust?
Hundreds of couples have put their faith in me – and referred me to their friends
Why so many brides choose me…
Highly qualified, experienced celebrant with an eye for detail – nothing is left to chance (over 500 previous weddings)
Respectful of all cultural traditions and able to draw from them if required
A warm and friendly, relaxed manner – you'll feel confident and relaxed too
Understands your needs and provides provides loads of helpful written material so you don't have to remember everything or find things for yourselves
Great creative writing skills – specialises in making each ceremony unique
Calm and well-organised – supports every couple with attention, care and confidence
Elegant and unobtrusive (No big black folders and microphones in your photos), dresses to suit your style – sassy or simple!
Advocacy and assistance on your big day – settled nerves are a bonus!
Preferred provider at many leading venues, with lots of repeat referrals from previous couples
Comfortable with intimate celebrations or huge society affairs – adaptable to every couple's needs
Wedding rehearsals are always helpful and usually lots of fun!
A selection of quality signing pens – Waterman, Parker, Swarovski
Battery powered PA system for the beach, the winery, wherever!
Long term business owner with professional practices
Previous President of Civil Celebrants Graduate Association (Monash) CCGA; member of ACMCV
All inclusive fee – no nasty surprises later
Delights in naming children and is often called on by families when they need a funeral celebrant
Current Working With Children Check
Signing table and chairs if required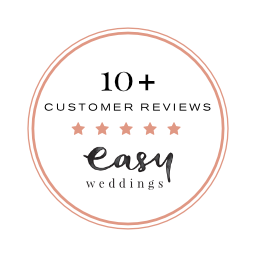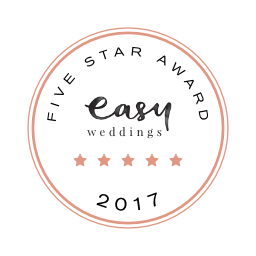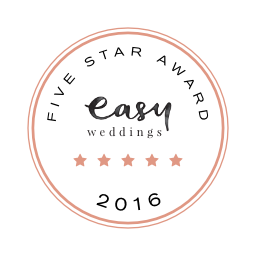 Jen is in demand as one of the best and busiest celebrants! She has amazing presentation skills and a professional manner which comes from an exceptional standard of training and many years' experience!
What my past couples have said about me…
Planning a wedding from interstate was not easy! Jen certainly helped us create our perfect day. Everything was easy with Jen and I particularly enjoyed our many email conversations in the lead up to our wedding. Jen was prompt, well-presented and perfectly poised throughout the ceremony. I would not change a thing!
Emma & Nick
The ceremony was perfect Jen! We had so many comments "Best ceremony yet!", "She made it so personal and funny." You were so elegantly dressed and matched the bridesmaids perfectly. The rehearsal was great – so much information given – things we would never have thought of! Will be recommending you to everyone!!
Sam & Ben
Jennifer was absolutely fantastic! We could not have asked for more in a celebrant. She was very organised and gave us all the information we needed and more. The rehearsal really helped us and thanks to Jennifer we felt much more prepared for the day. It was great to have one thing we didn't need to worry about. Thanks so much!
Luke & Donna
Thank-you very much for such a wonderful day! It was certainly everything that we hoped for; everything was perfect. We will look back in the future and always remember it was a fantastic day. You made us feel comfortable at times when our nerves were trying to get the better of us. The ceremony was so beautiful; thank-you for everything.
Carol & Paul
Jen created a fantastic ceremony for us, weaving in personal stories that really made the ceremony ours.
Sasha T
Jen was the perfect celebrant for our marriage. We wanted a hand fasting and a very relaxed service. Jen really listened to us, the wording and underlying emotion reflected perfectly our personalities and she looked so glamorous and professional. We intend to use her services when we hold our daughters naming ceremony.
Tara J
Jen was everything you could ever want from a celebrant. We wanted a simple ceremony but not all the mushy stuff, and Jen was able to accommodate this but still make it an engaging experience for us, our family and our guests. Nothing was too much trouble and we couldn't be more happier with our ceremony and Jen's efforts both on the day and leading up to it. Thanks again Jen xx
Danielle S
We loved the beautifully personalized ceremony Jen put together for us. And her communication and preparation were outstanding. It meant that when we got to the ceremony we were able to relax and enjoy ourselves. Thank you Jen!
Lachlan B
Jen designed the perfect ceremony for us to help make our wedding day that much more intimate and special. Her professionalism, experience and lovely nature ensured the wedding preparation was stress free. We've had many comments how beautiful our ceremony was and we have been happy to refer Jen to everyone.
Fiona G
Frequently Asked Questions
What training do you have?
I was awarded the Graduate Diploma in Arts (Civil Ceremonies) from Monash University – the highest standard of training available. I therefore have excellent creative writing and presentation skills and can skillfully integrate elements of other cultures if required.
How many weddings do you do in a weekend?
Usually one or two weddings per day depending on the location. You get a high level of attention as I am not rushing around thinking about the next one!
How does our ceremony tell our story?
I pride myself on crafting a ceremony that's perfect for you – it's not a cut and paste version of someone else's! We'll work together to include what you want to share. Any readings or other elements flow appropriately so your guests aren't bored and they enjoy YOUR wedding!
Do you hold a rehearsal with us?
Yes, but you can choose not to have one. When littlies are involved I take extra care – it's light-hearted, so never too scary for kids. Everyone will know what to expect!
How many times do you meet with us?
Usually only two or three times. Most couples like to continue via email. You'll feel completely comfortable planning your ceremony!
Is there a charge for travel?
Beyond 20-40kms most celebrants charge an additional fee but usually it's included in the total.
Do you provide a P.A. System?
I have a portable BOSE Sound Dock and a battery-powered MIPRO PA system with iPod connection: no worrying about finding a system for your music! I wear a discrete "Madonna headset" and there's an additional hand-held mic for your readers or singer.
Are there any hidden or additional costs?
No. All costs are explained at the initial meeting so that are no nasty surprises!
What's new?
I was recently interviewed for a newspaper article about how 74% of all couples are now married by celebrants: yes, helping people celebrate their love is amazing but it's also an awesome responsibility!
There are over 8,000 celebrants in Australia and a recent national survey found the average age is 62y. Most celebrants however, don't conduct many weddings… sometimes only 2 or 3 a year. (Choose experience)
What about our gay friends and family?
I'm a strong supporter of marriage equality. We can't change what must be said in a wedding ceremony, but I'll help you find a way to respectfully acknowledge people's thoughts, hopes and feelings.
Same-sex ceremonies?
Absolutely! Contact me for more info on how to celebrate your love and give legal power to your relationship!
We're overseas (or interstate) – is that a problem?
Absolutely not! It's easy to plan together via email and skype and I don't mind calling you interstate!
How many couples have you married?
I lost count after 500!
View some of my past couples
Celebrants displaying the rainbow rings welcome the LGBTQI community
Member of The Association of Civil Marriage Celebrants of Victoria, Incorporated
Proud member of My Wedding Wish which is a national charity where couples who are facing terminal illnesses can apply to have a gorgeous wedding.